WIEBE K. BOER
"CEO of All On, Dr. Wiebe Boer speaks on enhancing the power sector in Nigeria." Arise News, June 6, 2019.
A Story of Heroes and Epics: The History of Football in Nigeria. Ibadan: Bookcraft, 2018.
For more details, go to the "Sports" section on the Guest Articles page.
"Wiebe Boer: Son of Dutch Missionary Parents, Nigerian at Heart." Interview by Sunday Ahigiator (ed.), This Day, a Nigerian daily, February 22, 2019.
Et al, Unlocking Nigeria's Potential: The Path to Well-Being. N.p., Boston Consulting Group, April 2018.
Et al., Strategic Fiscal Incentives to Unlock the Off-Grid Clean Energy Sector in Nigeria: Opportunities & Recommendations. Lagos: All On, April 2018.
"CEO of All On", interview by This Day, a Nigerian daily, October 27, 2018.[1]
"His Nigerian dream and desire," review of This Day, The Sunday Newspaper, October 21 2018.
"Africa's future," review of The new Africa: Dispatches from a changing continent, by Robert Press, Christian Century, February 21, 2001, p. 32.
"Sharia: Some Historical, Religious, Political and Diplomatic Dimension of the Debate." Postgraduate paper at Yale University, 2000 or 2001.
"The Homelessness of a Postcolonial Missionary Kid." The Yale International Forum, n.d. (around turn of the millennium—your guess which one!), pp. 76-79.
And Stewart Davenport, "Abolitionists in Africa: Anti-Slavery, Evangelicalism, and the 'American Factor' in West Africa,," review of Lamin Sanneh, Abolitionists Abroad: American Blacks and the Making of Modern West Africa. Books & Culture, May-June, 2000, pp. 21-23.
"Indirect Dispersion: Nigerians as Conduits of Colonial Culture." A graduate paper for Yale University, around 2000.
"Transforming Missions: It's Time to Let the Tables Turn." The Banner, October 12 1998, pp. 17-19.
"Don't Use Africans as Your Excuse: Problems in the Study of Missions and Christianity in (Southern) Africa." Postgraduate paper at Yale University, October 19, 1998.
"Christianity just cannot win: Contradictory academic critiques of missions and Christianity in Africa." World Christianity Paper no. 4, Yale University course paper, April 14, 1998.
"Dear Seniors," Open letter to senior class of Hillcrest Highschool, Jos, Nigeria, 1996.
"The Boer War." An undergraduate history paper, Calvin College, April 29, 1995.
"Nigeria's Problems: Background and Solutions." An undergraduate paper for Calvin College (now University), December 1993.
And Cynthia Boer and Ruthy Koops, "Getting to know missionary kids." The Magazine for Christian Youth, June 1991, pp. 14-15.
Boer's Sunday Punch Series
"Reunions." July 9, 2000.
"Revive us again." July 2, 2000.
"Polygamy in Britain: Sharia in sheep's skin?" June 25, 2000.
"Fulbright and Nigeria." June 18, 2000.
"Football: War by other means." June 11, 2000.
"A South African activist at home in Nigeria." June 4, 2000.
"Nigeria and the new economy." May 28, 2000.
"Nigeria: Sports super power?." May 14, 2000.
"Yoruba religion in the Americas." May 7, 2000.
"African students in America." April 30, 2000.
"Nigerians at Yale University." April 23, 2000.
"American individualism vs Nigerian efficiency." April 16, 2000.
"Nigeria's day at Harvard." April 9, 2000.
"What India has to say to Nigeria." April 2, 2000.
"Asylum controversy in the UK." March 26, 2000.
"In memory of Pa. Ezeagwu: Nigerians and World War II." March 19, 2000.
"Christianity in the USA: The Nigerian Revolution." March 12, 2000.
"Promoting Nigeria in Washington." March 5, 2000.
"America's Summit on Africa." February 27, 2000.
"Neighbours, rivals and friends: Nigeria vs Cameroon." February 20, 2000.
"Oyinbo Pepper: Experience of the white man in Nigeria." February 13, 2000.
"Nigeria on the internet." February 6, 2000.
"The unquenched fire: Ogonis abroad." January 30, 2000.
"Nigeria in American eyes." January 23, 2000.
"Impact of Nigerian Muslims in the New World." January 16, 2000.
"2000 AD: Dawn of the African century." January 9, 2000.
"1000 years of Christianity: A historian's Xmas message." December 26, 1999.
"Sharia: The historical, political and diplomatic dimensions." December 19, 1999.
"Nigerians who rule America." December 12, 1999.
OTHER BOERS
Joanna De Jonge and Marjo Rouw, based on an interview with Frances A. Boer, who is also the editor of this digital edition, "Lydia," in Hands across Africa. Grand Rapids: Baker Book House, 1988. Chapter 10, pp.60-64.
Lydia, a Nigerian girl-child, was unofficially adopted by Jan & Frances Boer back in the 1960s. She remains in Nigeria, where she is now (2020) a grandmother, degreed school counselor, vice principal at a private school and owner of yet another private school. Our relationship with her remains firm as ever: We visit each other during our post-Nigeria years. One of her sons is the internationally famous hip-hop singer, Jude Abaga, known as "MI," or "Mister Incredible" < https://en.wikipedia.org/wiki/M.I_Abaga >.
Ahaoma Kanu, "National Daily Artiste of the Year: I am still overwhelmed." An interview with Jude Abaga. National Daily, March 26, 2010.

See entry above for Jude's connection to the Boers.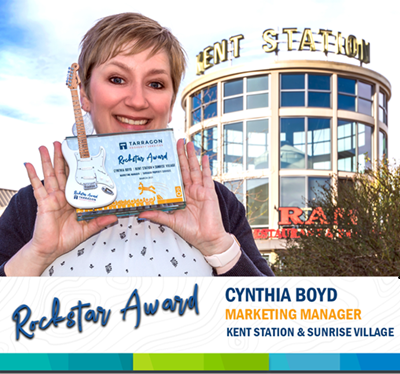 "Generation Z," about Jehan Crowther Boer. Business Day Weekender, February 20, 2021, pp. 22-23. Jehan is the grandson of and named after the founder of this website.
Martha Boer-Bosma, "My World War II memories." A chapter in Martha Boer-Bosma, Martha's Musings and Other Memories. Victoria, BC, Canada: Unpublished but publicly read book of stories, 2019.
Martha is an older sister to Jan and Harry Boer. Her story represents the WW II experiences of a 7-12 year old girl, an experience far different from that of adults. Hers is also an experience different from that of younger brother Jan (myself), whose story is found at the top of the BOERIANA page in my memoirs Every Square Inch., volume 1, chapter 2, pp. 45-47.
Jan H. Boer, General Editor, "The Early Christian Reformed Church in Its Own Words." October, 2018.
Harry H. Boer and Barbara J. Boer-Van Haitsma, God's Deacon: An Account of Johannes Van Haitsma And the Christian Reformed Church. Vancouver: Social Theology, October 2018.
Geert E. Boer with G. K. Hemkes, trans. Jan H. Boer, A Man of the People: The Life of Professor Geert Egberts Boer. Vancouver: Social Theology, 2018.
Jan Boer, De mens wikt, maar God beschikt: outobiografie. A family document, n.p.,2001.
This Jan Boer is one of the many by that name, all cousins named after the same grandfather, including me Jan Harm Boer, scattered over various continents. My middle name is after his father, my uncle Harm, who spent his working life as a teacher in the Dutch colony of what is now Indonesia.
Boer wrote in the Afrikaner language for the sake of his descendants, who all grew up in South Africa. No one has taken the time to translate his story.